Vanilla KPI integration in Data 4 Citizen
Lyon, 16th of March 2016
To further improve the user experience of Data4Citizen - our OpenData portal powered by CKAN -, BPM-Conseil announced today the integration of its Vanilla KPI module in Data4citizen.
This integration is designed to offer data publisher access to enhanced analytics and KPI on their datasets.
Based on the CKAN platform, Data4citizen offers data publishers basic tools to vizualize their datasets. With the addition of Vanilla KPI, end users can define objectives and performance indicators on their data and follow their evolution over time.
Performance indicators can be displayed in table, chart or map format on an OpenStreetMap layer.
Data4Citizen powers other Odata components such as custom advanced interactive visualization (using D3.JS and GOJS), Analytics on dataset (powered by Vanilla Air), Open API integration, push & pull data harvest.
For more information on how we can help you discover Data 4 Citizen and help you publish your Open Data, please contact us at info@bpm-conseil.com
More about Data 4 Citizen : http://www.data4citizen.com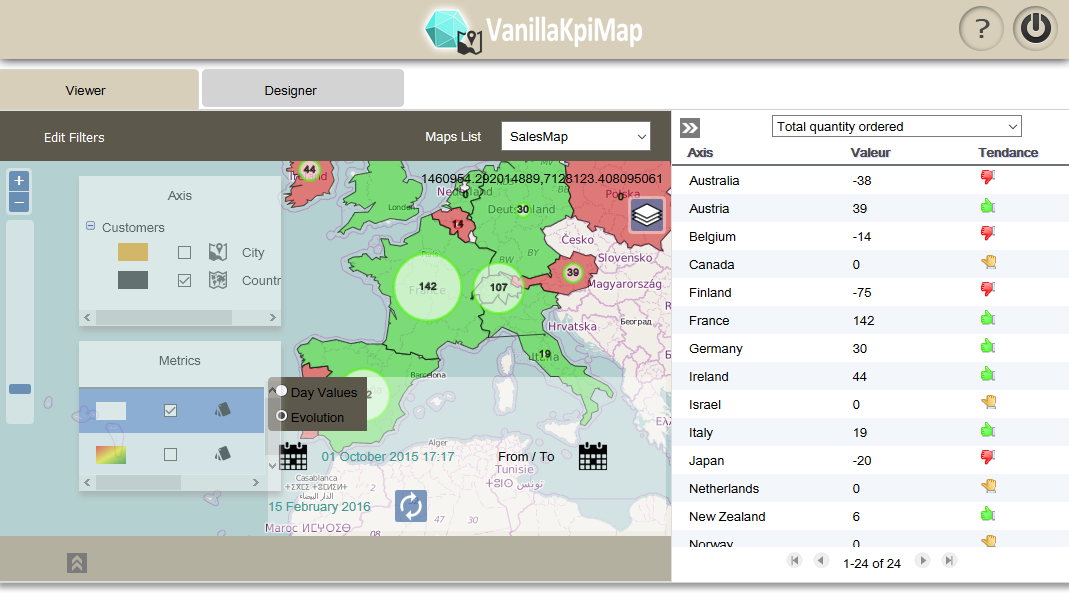 BPM Team