System Integrators
Europe

Ordiges is the leading IT company on financial, retails and sales, contracts and budget sectors.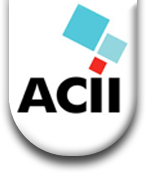 ACII expertise helps companies in France to manage a full project cycle : developments, management and maintenance.
Asia

Scan Associates aims to become a global, world class and trusted ICT security Solutions Provider

ES&S offers a wide range of IT products for both governments and private sector, from hardware until a total solution. Their services are a part of improvements about their activity in order to introduce state-of-the-art technology in ICT

Uniutama was the backbone of Research & Development (R&D) for UUM at the early establishment.Nowadays,it covers a wide spectrum of ICT products which include hardware, software, professional services, and education.
America

Mandos Consultores, SA de CV. is a leading provider of business solutions for the Mexican market. With over 10 years of experience and customers throughout Latin America, Mandos provides business solutions that help their customers become more successful in the area of ERP, CRM and Business Intelligence (BI) systems.
Australia

Bizcubed, PTY LTD provides the Australian marketplace with integration, deployment, consulting and ongoing support for the several BI suite. Bizcubed allows organizations to unlock the data in disparate systems to improve their business without a huge investment in platforms and data management.
Infrastructure Partners
Training Partners
Technological Partners