Vanilla Air Excel Add In
BPM-Conseil today announced the availability of a new Excel Add In for Vanilla Air, that allows you to connect to a VANILLA AIR instance and run any kind of R programs from within the Excel interface.
"VANILLA AIR ADD INS FOR EXCEL provides a way for users to keep their Excel spreadsheet interface, build and run complex statistical programs from Excel, using R language. Users can also take advantage of the VANILLA AIR architecture to run their programs inside Spark instance, using the SparkR package from the Apache foundation" said Patrick Beaucamp, BPM-Conseil Ceo & Chairman.
For more information on how Vanilla Air can be used as your next Analytics, Statistics & Data Mining platform, please contact us at info@bpm-conseil.com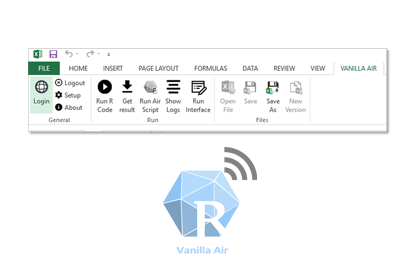 BPM Team