Ordiges renews his trust in BPM-Conseil
Lyon and Bruxelles, 9th of March 2016
Ordiges, french/belgian software editor for procurement management, public administrations and budget management, renews his trust in BPM-Conseil for using Vanilla in its Spend Intelligence module (reporting, kpi and business intelligence analysis with Vanilla Dashboard and Vanilla Analysis).
'We take benefit of Vanilla for providing all the data visualisation services in our platforms because this integration enables users to access a full data analysis suite directly from our business interfaces. Vanilla is accessible with controlled costs' Eric Pansin, CEO of Ordiges.
'We are honoured that Ordiges renews his trust in us since our collaboration started in 2010. This collaboration gives to users a platform with Ordignes and BPM-Conseil's know-hows and they can take benefit of the expertises in each field.' Patrick Beaucamp, CEO of BPM-Conseil.
For more information on how we can help you to integrate Vanilla in your applications, please contact us at info@bpm-conseil.com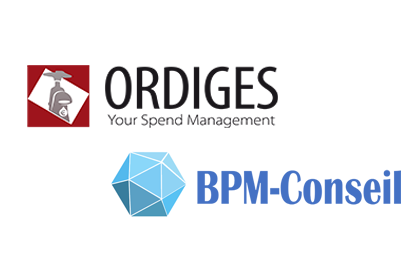 BPM Team