Open Data Connectors
Vanilla Hub, part of Vanilla Smart Data platform, provides now connectors for Open Data instances, using standard OpenData API.
This support allows Vanilla Hub to connect to any potential Open Data instance which meets the Open Data standard. The connectors allow dynamic connections to datasest, and calls to their associated resources (standard Api function).
Vanilla Hub, data collector of Vanilla Smart Data, makes Open Data connected to your information !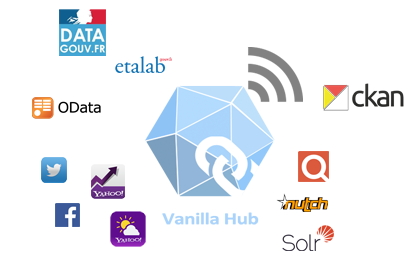 BPM Team