II-SDV Event, Nice, France in April
Our Ceo, Patrick Beaucamp, will speak at II-SDV, the International Conference for Data Visualization, in Nice, 18th and 19thApril.
Mr Beaucamp is a regular speaker at II-SDV (5th year in a row) to discuss subjects such as Maps Visualization, Big Data, Data Mining, Document Management, Internet of Things, etc …This year, topics will be Vanilla Air, to present how Vanilla Air can help companies to mine their data and bundle it with external data to process advanced analysis. In parallel, during this event, Bpm-Conseil will conduct workshop on Vanilla Air and R platforms.
Website for registration : II-SDV
Patrick Beaucamp presentation Agenda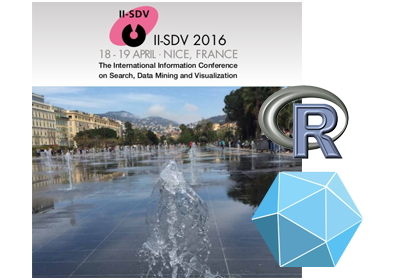 BPM Team