Put in your Excel the Power and the Security of Vanilla.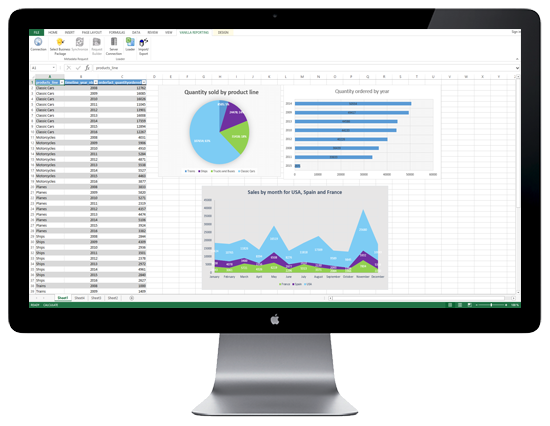 Vanilla 5 comes with new awesome components. Vanilla for Excel is a package of 3 add-ins wich enables you to analyse your data inside your Excel sheet. Definitly the easiest way to use Business Intelligence tools!
Demo version is available for download. If you are interested in, have a look at Vanilla for Excel description page, or contact us.